Welcome to the Page of Our
Glenn H. Curtiss Elementary School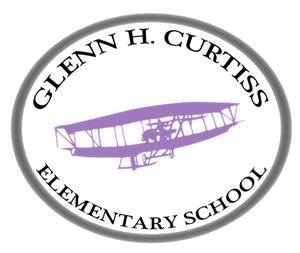 A 2018 and 2019 New York State Recognition School
Our Glenn Curtiss Elementary School at HCS houses grades PreK-6. At the heart of our school is a collaborative culture and a belief that every child is our child. Our grade levels and schedules are intentionally structured to allow for classroom teachers, special education teachers, interventionists, teaching assistants, and aides to work together and communicate openly to maximize the potential of every child we are fortunate to work with. We believe that each child is unique, and therefore, engage in ongoing data analysis to differentiate our instruction to address the needs of the children we work with, rather than a "one sizes fits all" approach to education. This enables us to challenge each student at the highest level while offering the specific supports and instructional strategies that enable them to be successful.
Our students are our highest priority, and our focus on educating our children extends beyond academics. Through our commitment to educating the whole child, we work to develop the academic, social, and emotional competencies of our children. Our Leading Lakers Committee works to identify the specific behaviors to teach and positively reinforce with all of our children. We recognize that behaviors, just like reading and math, need to be taught, practiced, and reinforced over time. We are proud to acknowledge and celebrate the positive behaviors that make our students Leading Lakers!
All of the above is made possible through a commitment to continuous improvement. Our staff is dedicated to continually engaging in research and study of best instructional practice for our children. This work is further enhanced through purposeful partnerships with our families and our wider community. We are fortunate and proud to live in a community with such wonderful support from our families and local businesses and agencies. There is tremendous school spirit and Laker Pride that permeates our community!
The principal of the Curtiss School is Ms. Laine Gillette. Our secretary is Mrs. Darcie Haynes. Please do not hesitate to contact our Elementary Office at any time at 607-569-5200 for further information about our school.