Welcome to Hammondsport Junior/Senior High School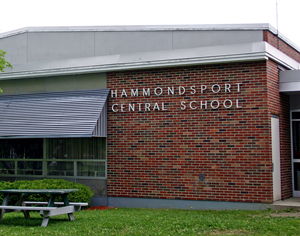 Hammondsport Junior/Senior High is a 7-12 public school that prides itself on preparing students to compete in an ever changing global society by challenging each student through superior, innovative educational opportunities while promoting responsible citizenship through strong character and moral development. Students are provided a rigorous course of study that will prepare them for college, military or employment. Aggressive learners are provided the option of honors courses starting in ninth grade and can then transition to college courses in their junior and senior year. Colleges courses offered to our juniors and seniors include AP (Advanced Placement) courses and courses offered in conjunction with areas colleges. These courses include the following:
ACE English

AP Language and Composition

Ace College Theatre

ACE Spanish

CLEP-Spanish

Ace Calculus

ACE/AP Statistics

FLCC-Pre-Calculus

AP Studio and Art

ACE Economics

ACE Accounting

ACE Applied Business Math and Person Budgeting
Students can also avail themselves of electives in the business, visual and performing arts and STEM departments. Hammondsport's technology department has designed a leading edge curriculum that includes robotics, coding and the implementation of microcomputers. Students wishing to pursue a vocation directly after school are also eligible to pursue ½ day vocational training though GST (Greater Southern Tier) BOCES.
Principal: Tad R. Rounds
trounds@hport.wnyric.org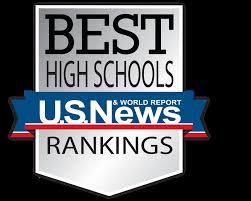 Hammondsport Central School was awarded the #1 school in U.S. News. Click on the link to see more.